Flash Match
A downloadable game for Windows
Game informations
"Flash Match" is a local multiplayer game ! Play with up to 4 players in a photo-battle !
You have 5 minutes to find as many little pictures as possible corresponding to the big photo in the center of the screen ! Open your eyes, point a picture with the cursor and FLASH IT !
Controls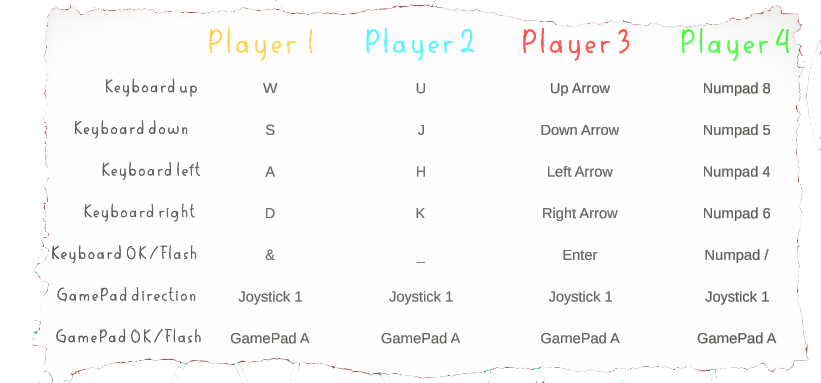 Requirement
Internet connexion required
Playing in full screen highly recommanded
Have a good game !
Install instructions
1 - Download the file .zip
2 - Unzip it
3 - Launch "Flash Match.exe"